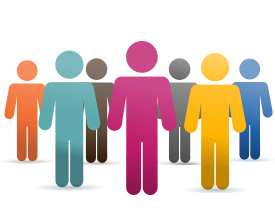 To make more sales, you need a steady stream of high quality leads. The question is, how do you generate high-quality profitable leads at a reasonable cost?
Many business owners advertise in online business directories websites because they don't know of better ways to get fresh new leads at a "reasonable price." (See Table Below)
The problem is, the leads you get from these directories are almost always shared with at least several of your top competitors. If you aren't the first company to contact the leads received, chances are you are wasting money on leads that will never turn into paying customers for your products and services.
When you hire us to do your Lead Generation for you, you pay only for genuine, fresh and exclusive sales leads that ring direct to your phone! 
Would you love to reduce or eliminate the fees you are paying now for print or radio advertising, expensive clicks or web page views?  Would you love to free up more time to build and manage your business and serve your customers, and let someone else do the hard work of generating and sending you the high quality and profitable leads you need to keep your business growing at a reasonable cost.
Then schedule a call now. We'll follow up with you and schedule a time to discuss your business and your marketing goals. Together we will develop a plan that will get you the results you need to keep your business growing profitably.
Main Body Text Lead Generation
Contact Us
Contact Us TODAY
For a Free Consultation

Pricing table below (Bronze, Silver and Gold)
Is for Pre-defined Roofing and HVAC Leads in Specific counties in the USA.
See List of available Leads By County for the Pre-defined Packages Below Pricing Table
HVAC Leads
HVAC Leads Availability
County and State
Dade Florida
Duval Florida
Orange Florida
Polk Florida
Brevard Florida
Volusia Florida
San Bernadino California
Orange California
Santa Clara California
Alameda California
Sacramento California
Contra Costa California
Fresno California
Kern California
San Francisco California
Ventura California
San Mateo California
San Joaquin California
Bernalillo New Mexico
Fulton Georgia
Cherokee, Forsyth, Gilmer Georgia
Fulton Georgia
Dekalb, Gwinnett, Hall, Walton Georgia
Bartow, Cobb, Paulding Georgia
Clayton, Douglas, Fayette, Henry, Rockdale Georgia
Pima Arizona
Mecklenburg North Carolina
Wake North Carolina
Gilford North Carolina
Roofing Leads
Roofing Leads Availability
County and State
Bernalillo New Mexico
Orange Florida
Dade Florida
Broward Florida
Palm Beach Florida
Hillsborogh Florida
Pinellas Florida
Duval Florida
Lee Florida
Polk Florida
Brevard Florida
Volusia Florida
Pasco Florida
Sarasota Florida
Clark Nevada
Maricopa Arizona
Pima Arizona
Wake North Carolina
Gilford North Carolina
Harris Texas
Dalls Texas
Tarrant Texas
Bexar Texas
Travis Texas
Colin Texas
El Paso Texas
Hidalgo Texas
San Bernadino California
Orange California
Santa Clara California
Alameda California
Sacramento California
Contra Costa California
Fresno California
Kern California
San Francisco California
Ventura California
San Mateo California
San Joaquin California
Fulton Georgia
Cherokee,Forsyth, Gilmer Georgia
Fulton Georgia
Dekalb, Gwinnett, Hall, Walton Georgia
Bartow, Cobb, Paulding Georgia
Clayton, Douglas,Fayette,Henry,Rockdale Georgia
Why Us
We Do It All For You

Get More Customers From Google

We Get Your Phone To Ring

High Quality Service

Websites That Convert Visitors To Callers

Mobile Friendly Design - Over 50% of Your Customers Use Mobile

Professional Copy writing

Grow your business

Attract new customers

Make a strong first impression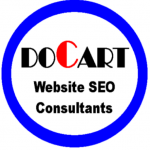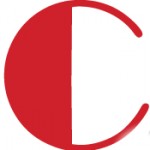 About Us
Free consultation

Cutting edge designs

Your budget's best friend

The Experience You WANT

The Service You EXPECT

The Quality You DESERVE!

Your Satisfaction Guaranteed

Get More Calls Starting Today

Search Engine Optimization

Social Media Integration

Professional Copy writing